Life in the desert. It is HOT! But, I have to eat and I have to feed my mother a decent meal every night that she is with me. It is hard trying to figure out something filling, healthy, and something that will not heat up my kitchen too much. I should also mention, I don't have central air. Last night I fixed tuna fish and tomato salad. I also have a mango chicken salad sandwich on the menu. Crockpots come in handy and I will have to learn to use the grill that was just brought to me. I am open to some meal ideas if anyone would like to share.
Monthly art boxes for kids
FREEBIES
Free Beard Oil (I didn't order this one. I try to keep my beard plucked)
Free
Free Samples of Truvia
Free
Free Nivea Sample
Free
Free Cooler Bag. I didn't do the survey afterwards
Free
Free Tea Sample. This is linked with Survey Monkey so if you are interested in surveys, you can continue with more. You will also get an option to order all their samples for $4. I only order free so should only get one sample.
Free
Free Family Circle Magazine Subscription
Free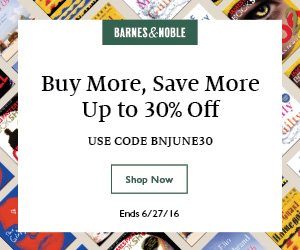 SWEEPSTAKES
Win a Kitchen makeover
Win
Win up to $10,000 from Blue Bunny
Win
Win money for books from ThriftBooks
Win
I get free gift cards every year and it makes a big difference in my Christmas budget!
I have been trying hard to keep plants alive this year. I do not have a green thumb and it has been a struggle. My dog didn't like my new flowers. He isn't good with "new". He peed on them until there was no hope. For the most part, my lawn is looking pretty good. I have fruit growing on my fruit trees, and a couple tomato plants that are doing the best they can to stay alive. I haven't tried any of these fertilizers. I will pass them on to you and I think there are a couple I will try also
If you have an ill plant, once month adding to tablespoons of maple syrup to the base of it.
My roommate in the Navy was given a plant. She had it on the window sill and it fell, three stories down. She added one of her Geritol tablets to the soil, after she rescued and replanted the plant. It revived beautifully!
Dilute one part beer to two parts water. Add to the soil of azaleas and ornamental bushes to help enrich the soil.
Sprinkle Epsom Salts around the base of plants to enhance the blossoms.
Add cereal crumbs to the soil in flower boxes or around your garden plants. The sugar feeds the microorganisms and adds nitrogen. The cereal adds other nutrients.
Add used tea bags around plants. Cover with dirt or mulch. Each time you water the plant, nutrients from the tea will seep into the roots of your plants.
I add my coffee grounds to my plants for added nutrients
Make powder from dried egg shells. Egg shells are made mostly of calcium carbonate which is the main ingredient of the lime used in agriculture.
If you have a fish tank, use the dirty water to water plants.